Five Online Co-Op Games Perfect For Virtual Dating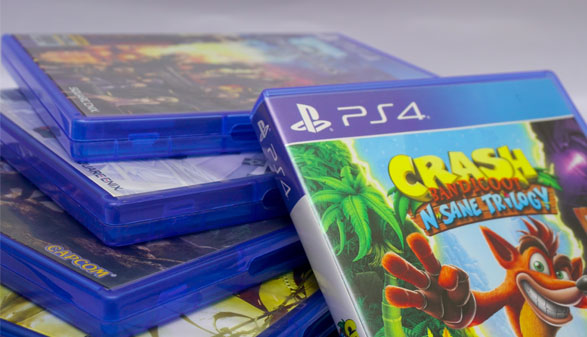 2020 is the year that dating went online. For real online. With most of the UK in some form of lockdown or with some sort of restrictions imposed for the majority of the year, single people everywhere needed to find some way to continue dating and having fun in the dating world.

Of course virtual dating isn't anything new, with dating sites and apps having been around for quite a while now. But what 2020 has done is forced people to get creative and unique with their dating. With many options being limited, it was time to think outside the box.
Virtual Online Dates For Gamers
Virtual online dates are a big thing right now and it's important to find some online and virtual activities that you both enjoy, in order to keep the date (and potentially the relationship) alive. That's where sites like gamers-dates.com, a dating website for gamers, comes in really handy. As you already know you'll be meeting like-minded people for your date.

Online dating for gamers isn't as difficult as it used to be. With the introduction to an array of incredible technology we can use to talk to each other, see each other and play against each other from afar, gamer dating has come on leaps and bounds. However, if playing against each other isn't your thing and you don't quite fancy blowing each other's faces off then online co-op games will be the perfect answer for your next date night.
Five Online Co-Op Games For Virtual Dating
There are many online co-op games to choose from, depending on which type of games both you and your date prefer. So here are 5 online co-op game suggestions for your next virtual date night!


1. Man of Medan
Like survival Horror? This one's for you. From the makers of Until Dawn (another fantastic survival Horror. Not co-op but still a great recommendation if you need something new to play) Man of Medan works as a multiplayer feature in which each person chooses their character and the narrative switches throughout the game.

The catch is, that each person's actions during their character's chapters will not only affect the fate of your OWN character and the overall storyline but the fate of your partner's character as well. Characters are made to make head or heart decisions throughout the game, so Man of Medan could be a very eye-opening option for a virtual date night!

2. Overcooked 2
Something a little more light-hearted next but another fun option for online dating for gamers. Overcooked 2 is similar to one in many ways but with 2, you have the handy option to play with your friends online. Which is obviously ideal for this list. Overcooked 2 is the ultimate game for testing how well you work together! Tasked with creating a variety of recipes, from sushi, cakes, burgers and more in a chaotic setting and potentially changing environments, Overcooked 2 could make a seriously fun - albeit, potentially frustrating - date night option for gamers!

3. Portal 2
Portal 2 is a great starter game for gamer girls and guys, who might be new to co-op games but still want in on the fun. An older option but still a classic and a great game for puzzle solving and teamwork. Teamwork makes the dream work.

Playing as two robots, you go through the game attempting to solve puzzles in various test chambers of a training facility. Working together is key because often you'll have to time your movements perfectly, otherwise your plan will fail. Not much pressure, huh?

4. A Way Out
From cooking to robots to... breaking out of prison? Gamer girl dating never sounded so fun! A Way Out is the ultimate game for working together because you literally will not make any progress unless you work as a team with this one. A Way Out follows a more structured storyline of two convicts trying to break out of prison.

With one of you playing as one character and one of you as the other, the game cleverly uses a split screen so you can more effectively work together to get the heck out of prison. Definitely a different but challenging gamer dating option!

5. Borderlands 3
And finally, Borderlands 3. Because shooting at enemies is better with friends, right? As open world co-op games go, the Borderlands world is one of the best, with endless cool characters to meet, funky weapons to collect, worlds to explore and more. The game also supports split screen, so that's perfect for those who are virtual dating and in different houses and is ideal for online dating for gamers. Lockdown won't stop us!

So there are 5 co-op games perfect for virtual dating! Being restricted in what you can do due to the current pandemic, doesn't mean you can't have a ton of fun whilst dating.
Register for
Gamers-Dates.com