5 Perfect Snack Ideas for a Night of Gaming as a Couple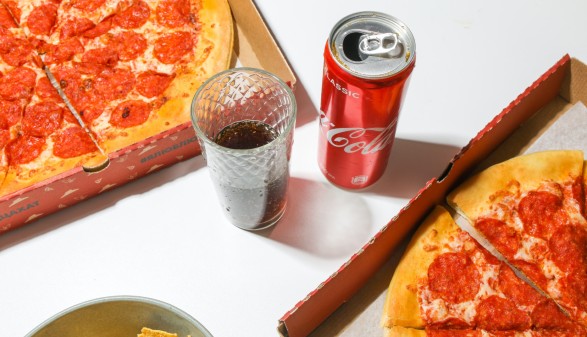 Online dating for gamers can be hard, but once you've found the person for you it's important to keep the spark alive! Engaging in your shared passion is important when it comes to gamer dating but what about when hunger strikes while you game? Luckily we're here with a few scrumptious suggestions for you!
Put in a pizza
Aaaah, pizza! A true classic! There's nothing like heating the oven up, sticking a pizza in and enjoying the delicious aromas wafting from your kitchen as you and your other half game! Want to make it more fun? Why not try creating your own pizzas with your own toppings! You could even make it into a game – try to guess which game each other's pizza is based on. The possibilities are endless and the results are delicious!
Nacho power
Crispy and delicious, nachos are a crunchy cracking snack! Whether you top them with cheese, guacamole, salsa, or whatever takes your fancy, they always manage to hit the spot. And even better – they're perfect for sharing! Just one thing, though – whichever topping you decide to go for, be careful you don't get any crumbs in your console or keyboard!
A takeaway to tickle your fancy
Sometimes you don't want to cook for yourself and fancy a snack from somewhere a little further afield than your own kitchen. Whether it's KFC, McDonald's, Burger King or even your favourite local takeaway, there are plenty of options available to you. And with apps such as Just-Eat and UberEats it's easier than ever to pick up your phone and make an order. And before long you're going to have a delivery driver knocking at your door with some tasty treats to keep you both fuelled up and good to game!
Select a snack box
Takeaways are good, but what about something a little different. Something a little more romantic! Well fear not, there is a good option! Why not try 'date night snack boxes' that do exactly what they say on the tin (or should I say box) – provide an evening of edible romantic treats that you and your other half can snack on while you game! You might get a plethora of candy treats or a sour selection of sweets. It's a great way to keep the spark alive and stave off hunger while gaming!
Keep it classic with chocolate
Okay, enough of thinking outside the box, let's keep it classic with a straightforward chocolate bar! You can't go wrong! Snap it in half and BOOM – you have yourself a shareable snack to guzzle on while gaming. Chocolatey fingers are worth it if you get to enjoy tasty treats and scrumptious snacks while gaming!
So there you go! Five splendorous snacks! But now it's over to you – what do you and your other half like to graze on while gaming? Let us know! Good luck, keep snacking and enjoy your night of gaming together!
Register for
Gamers-Dates.com